Christmas Trees in Wolverhampton:
We have a range of great Christmas trees in our Shropshire nursery. Our Christmas trees come in a whole host of shapes and sizes and are suitable for any home or business. All of our Christmas trees are reasonably priced and are the perfect solution for Christmas decorations this year.
All of our Christmas trees of premium quality and are grown to be the perfect Christmas centrepiece. Our collection of Christmas trees includes both Spruce and Fir trees. These two Christmas trees give you ideal options on whether you want a long or short term Christmas tree. Fir trees shed every year and are ideal for a large outdoor Christmas display. Spruce trees shed every three to four years and are ideal for an indoor display one year and then an outdoor display the year afterwards. Whatever you are looking for in a Christmas tree, can help you find it no matter the restrictions or requirements.
Christmas Trees in Wolverhampton from Weston Sawmill:
Here at Weston Sawmill and nursery, we have over twenty years of industry experience. Our staff are made up of experts in both woodworking and arboreal fields. Our work takes all around the West Midlands and we frequently supply our services to Shropshire, Staffordshire, and Wolverhampton area. In addition to supplying high-quality Christmas trees, we also supply artisanal woodworking products to the public. We can work to a range of requirements and frequently supply sheds, decking, fencing, as well as producing bespoke solutions to meet customer needs. We offer delivery services of our Christmas trees throughout Wolverhampton and are happy to arrange a date that works for you.
If you're looking for the perfect Christmas tree this year, come to use at Weston Sawmill and Nursery in Shropshire. Our dedicated team of staff will be eager to help you find the perfect tree for your home, garden, business, or event so that your Christmas is guaranteed to be extra special.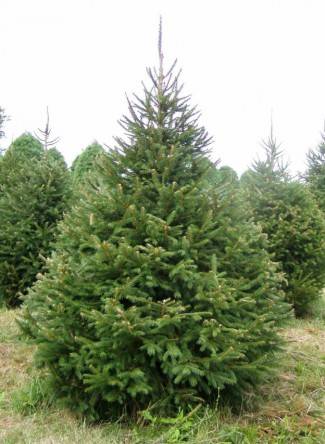 Get in Touch for Christmas trees in Wolverhampton:
Click to view the full range of our Christmas trees. Whatever Christmas tree you decide on, we can help you every step of the way to make sure you're happy with the result and can enjoy a magical Christmas. If you have any questions, we're always happy to take enquiries, so get in touch!